SPARC-Europe is governed by an independent Steering Committee, composed of a wide range of experts in the field of oncology, internal medicine, nuclear medicine, radioligand therapies, patient advocacy, who have the vision of politically institutionalising the topic in future and ongoing EU policy initiatives. The Steering Committee is established under the Patronage of Members of the European Parliament.
SPARC-Europe activities are led by the Steering Committee and supported by the SPARC-Europe secretariat. All materials produced by the Alliance are at all times non-product specific and non-promotional.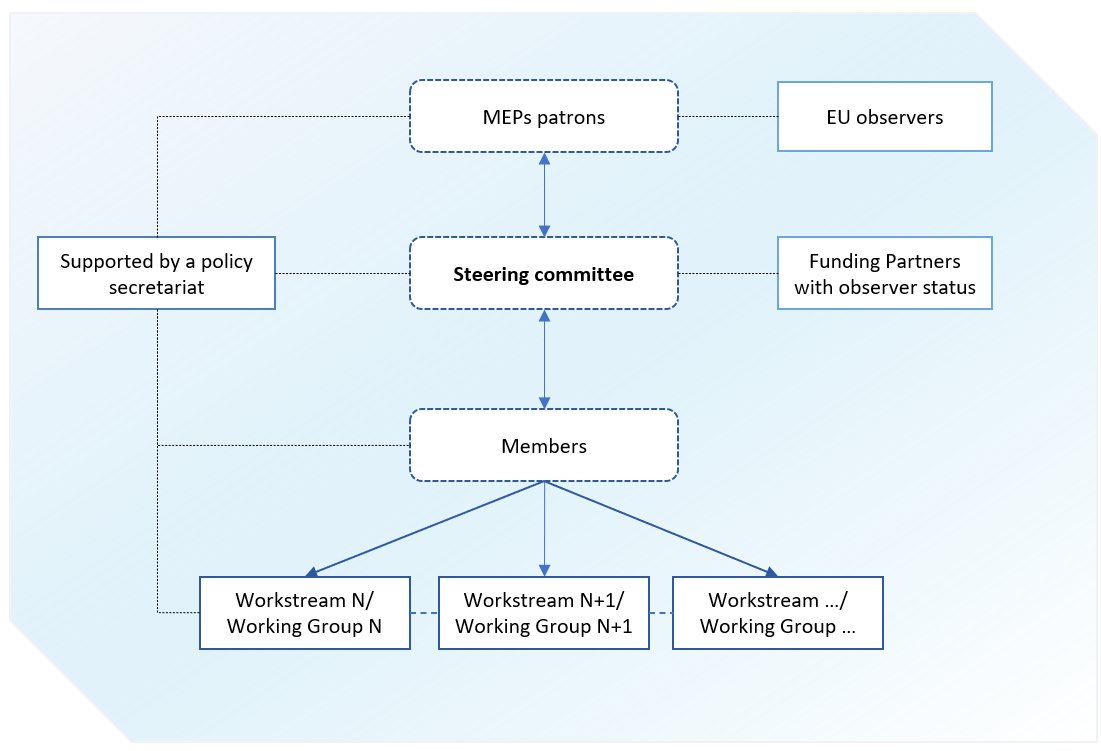 Steering Commitee Members
The Steering Committee Members provide strategic policy direction to the Alliance, through the establishment of annual work plans and workgroups/workstreams, as well as provide expert knowledge to MEP Patrons to support policy debates about cancer care and healthcare systems.
Members of the temporary Steering Committee act voluntarily and as experts in their respective fields.
The current (2020 - now) composition of the Committee presents as follows:
Ms. Catherine Bouvier – International Neuroendocrine Cancer Alliance
Prof. Martyn Caplin – Royal Free Hospital
Mr. André Deschamps – Europa UOMO
Dr. Nicola Fazio – European Institute of Oncology, Milano
Prof. Ken Herrmann – Clinic for Nuclear Medicine, University Hospital Essen
Dr. Luka Ležaić – Ljubljana University Medical Centre
Prof. Dermot O'Toole – Trinity College Dublin

The Steering Committee and the initiative's workstreams are established under the patronage of Members of the European Parliament (MEPs). Political Patrons play a key role in connecting expert knowledge and the Alliance's output with the policy landscape, and in supporting politically the activities of SPARC-Europe through various means.
Political patrons, alongside the Steering Committee members, have equal say on content of SPARC-Europe materials, which will at all times be non-product specific and non-promotional.
EU public officials, international institutions as well as individual experts who cannot be members of SPARC-Europe due to conflict of interests can be invited to join the Observers group.
The membership of the Observers group offers the possibility to be continuously, and on ad-hoc basis, informed about the latest developments of the initiative.
Secretariat to the Alliance
SPARC-Europe activities are supported by policy secretariat, RPP Group, which is responsible for the day-to-day management of the Alliance, including implementation of work programme, regular communication between its members, workstreams, the Steering Committee and Political Patrons.